Trust the Experts Experts Trust.
LOOKING FOR A DERMATOLOGIST ? MAKE AN APPOINMENT NOW!
Our clinic offers a full range of medical, surgical, and cosmetic dermatology services.
Conveniently located in Gahanna, Ohio, our mission is to provide you with the highest level of individualized skin cancer care, using the most sophisticated resources and cutting-edge techniques such as cutaneous oncology, Mohs and dermatologic surgery. Our warm and knowledgeable staff strive to make you feel comfortable and confident during your visits.
The OSCI is housed in the state-of-the art facility designed for your comfort, while allowing us to deliver consistently outstanding results.
From performing surgeries on the most challenging tumors, to employing special stains for the detection of even the smallest remaining cancerous cells, to soothing surroundings… we are committed to making your concerns our concerns.
Meet Our Providers
Trust the experts the experts trust! TM.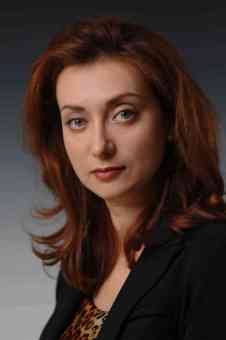 Larisa Ravitskiy, MD
Medical Director, Mohs Surgeon, Dermatologist
Testimonials & Clients
See what some of our patients have to say about us:

Frank M.
"Any surgery is not pleasant. During my procedure I couldn't have been treated better. I'm especially grateful to Dr. Ravitskiy who made me feel that I was in competent hands, and helped me understand completely any decisions I had to make. Thank you."

Clara D
"Dr. Ravitskiy was AWESOME! We feel she gave us very outstanding care not only to Dad in doing his procedure, but keeping us (family) very well informed before, during and after! We cannot say enough good things about Dr. R."